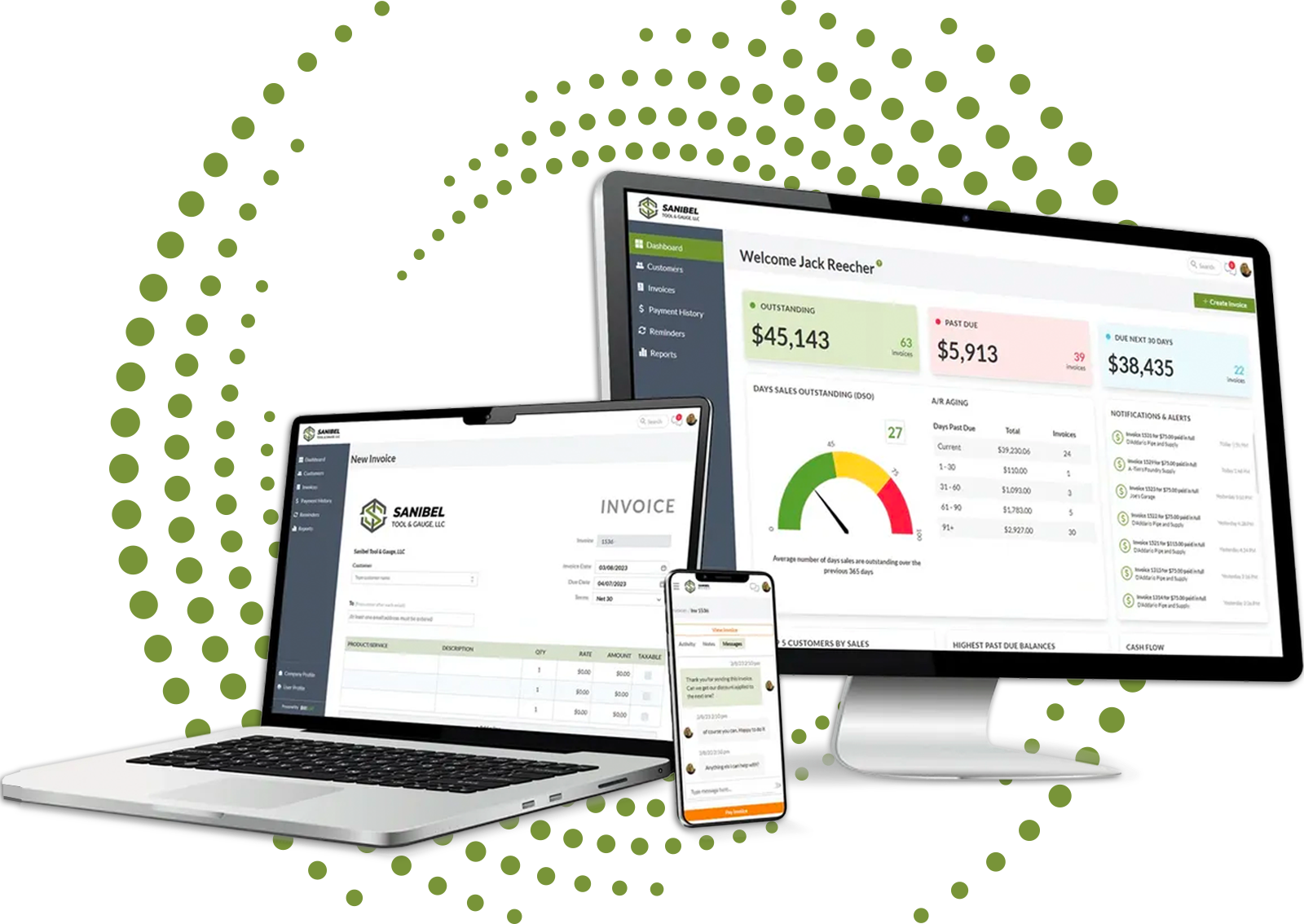 Fast Track Your
Cash Flow
From invoice to payment and everything in between. We solve AR issues for B2B companies.
AR Automation That Drives Business Results
Bill360® has the only payment platform specifically built for B2B merchants under $100 million in annual revenue. Our unique AR automation platform adds valuable tools — automated smart invoicing, data-enhanced embedded payments, valuable business insights, robust collaboration, and more. Bill360's data solutions are not offered by any accounting software including QuickBooks®, Xero® or other AR automation tools. Best of all, Bill360 connects directly to your existing accounting system in minutes!
Save Time
Reduce the time you spend managing how and when you get paid from your customers.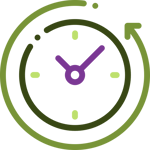 Reduce Cost
Lower the costs for your invoicing processes and improve your accounts receivables.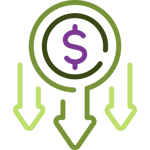 Get Paid Faster
Accelerate your cash flow with our embedded, seamless payment experience for customers.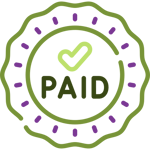 Take Your Accounting System to a New Level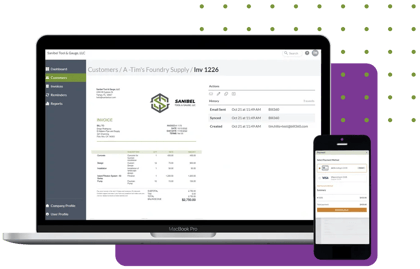 AR automation is a disrupter—a new technology that has become a field unto itself. This is due to the digitization of the invoice, new developments in technology, and trends underway to modernize B2B payments by using technology to reduce frictions in processes. Bill360 provides the technology, business intelligence, and innovative features needed to accelerate your accounts receivable and grow your B2B business more efficiently.
Bill360 picks up where your accounting system left off. Our software is easy to use while solving the pain points unique to B2B. We are bridging the gap between billing and payments in a single platform designed to meet the needs of B2B businesses.
The customer experience for both B2B buyers and sellers has not seen significant improvement since the development of the paylink and the payment portal 10 years ago. Until now.
We're confident you will be happy with Bill360. In fact, if you are not satisfied after 120 days, you can get a complete refund on all software fees from those first 4 months!
HERE'S WHAT OUR CUSTOMERS ARE SAYING
As owner of Odyssey Airways, an aircraft management company, we found ourselves having to spend a lot of time tracking down our receivables and sometimes missing collection of invoices all together. With Bill360's collaboration feature, we spend more time servicing our customers because time chasing invoices is completely eliminated.
By switching to Bill360, WiT Group was able to reduce our aging accounts receivable by 50%, save 30% on card processing fees by moving half of our clients from credit card to ACH payments, and save over 60% on fees associated with electronic payments. Just as important, we've reduced our days sales outstanding (DSO) and last month's cash flow was the best it's ever been.
Solve the AR Issues That Exist in Your Business
Simplify your accounts receivable processes with Bill360's AR automation. Make it easy for your customers to pay their invoices. Features and functionality like automated workflows, customer collaboration, AutoPay, and enhanced data analytics will elevate your business, increase your cash flow, and grow your profitability.


SIMPLIFY AND STREAMLINE YOUR ACCOUNTING
Choose the Best B2B Solution to Drive Your Profitability
Bill360 combines invoicing, seamless payments, and reconciliation to help businesses accelerate their cash flow. The platform was designed specifically for the B2B market and enables you to strengthen customer relationships with a secure portal accessible anywhere at any time. Our software is easy to navigate, customizable down to the customer level, and provides embedded payment options that are secure, data-enhanced, and convenient for your customers.
Take control of your accounts receivable with Bill360. You can be up and running on our platform within 1 hour of your demo and completed application!
INVOICING
Smarter automated invoicing workflows aimed at performance.

PAYMENTS
Process, reconcile, and record all your payments in one place.

COLLECTIONS
Automate payment reminders and collections to get paid on time.